Thrusters
SE170 tunnel bow/stern thruster 24V
170kg thrust, on/off
Q-PROP™

The Q-PROP™ has measured noise reductions of up to 75% in controlled environments. The five-bladed skew propeller reduces noise levels while maintaining exceptional efficiency. Some thruster models even see an increase in thrust power.

The expected noise reduction in average installations: 20-40%
Upgrade kits are available for most Sleipner thruster models with special adaptors

INTELLIGENT POWER CONTROL

Sleipner's patented intelligent power control provides a minimal delay between drive directions to reduce wear of the mechanical parts while monitoring solenoid functions. In the case of a solenoid lock-in, the thruster will automatically stop without extra user action or controlling the main switch.

OVERHEAT PROTECTION

When an unsafe temperature is detected, On/off thrusters are automatically shut off to prevent overheating. PRO™ thrusters with speed control provide extended run-time by derating the thrust power to maintain temperature within safe levels. 

FLEXIBLE INSTALLATION

Sleipner offers installation flexibility to work with the space you have. Our thruster models allow installation at any angle on the tunnel, tailored to fit any space available in your vessel.

DC

Powered by direct current.

ANALOG

Sleipner analog signal cables with Plug & Play connectors are color-coded to match the wiring diagrams with high-quality connectors to ensure a correct installation.

GALVANIC SEPARATION

Immersed parts exposed to seawater are galvanic isolated from the onboard electrical system, eliminating stray currents.

SEALED DRIVE LUBRICATION

The thruster gearleg is pre-filled for lifetime lubrication and sealed using a long-time mechanical seal with ceramic and carbon surfaces for ultimate security against water intrusion.

FLEXIBLE COUPLING

Flexible coupling protects the product's driveline by compensating for misalignment between the shafts of the electric motor and gearleg.

TWIN COUNTER-ROTATING PROPELLERS

Two counter-rotating propellers offer the most thrust at a good performance ratio in a minimal tunnel diameter. This system is used in our larger thrusters for maximum power. Our twin-counter thruster range is the favorite among leading boatbuilders in high-end yachts.
Item code: SE170/250TC
The SE170 is mechanically built like its larger brothers, making it the market leader in its size range, suitable for boats between 50 and 70 feet. With its powerful 170-210 kgs of thrust, you get reliable thruster when you need it the most.
It is fitted either in a tunnel through the boat's bow or into a stern tunnel at the boat's stern using a stern thruster kit (sold separately).
Remote control is a popular accessory. Read more about the significant product features below.
Read more
Sleipner's tunnel thrusters are the world's top-selling thrusters resulting from over 35 years of development. Over the years, our tunnel thrusters have been installed in over 350,000 boats worldwide.
 
Bow and stern thruster
They are fitted either in a tunnel through the boat's bow or into a stern tunnel at the boat's stern. Available as standard version (on/off), PRO™ version (variable speed control), and IP PRO™ version (with ignition protection and variable speed control), extending from 20 kg to 300 kg of thrust.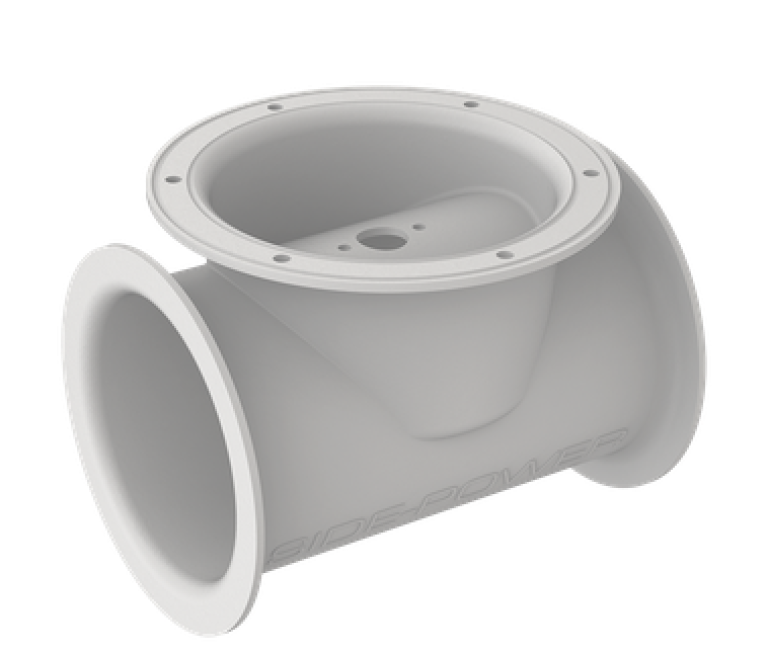 Sleipner's stern tunnels are designed with solid and durable fiberglass to enhance the thruster's performance and are installed effortlessly in the boat's transom. Additional cowls (sold separately) allow installation in boats with shallow drafts or obstructions on the stern.
The electric motors, solenoids, patented IPC control system, and mechanical parts of the propulsion system are all custom designed and built - utilizing the extensive experience gained through years of leadership in the global thruster market.
Docking has never been easier
Our PRO™ thruster models are equipped with speed control, giving you full variable control of the thruster. The speed control is more intuitive for you as a boater and makes for a quieter and more relaxed maneuver. If you install a dual thruster system (bow and stern), you get the revolutionary hold function, pinning the boat to the pier while docking.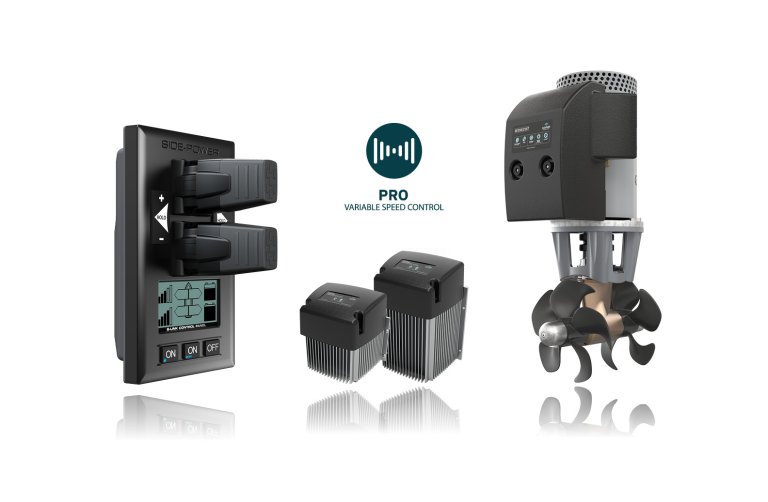 Ignition protection
We offer ignition-protected thruster models to provide a reliable and safe installation in locations where the thruster motor may be exposed to water or gasoline fumes.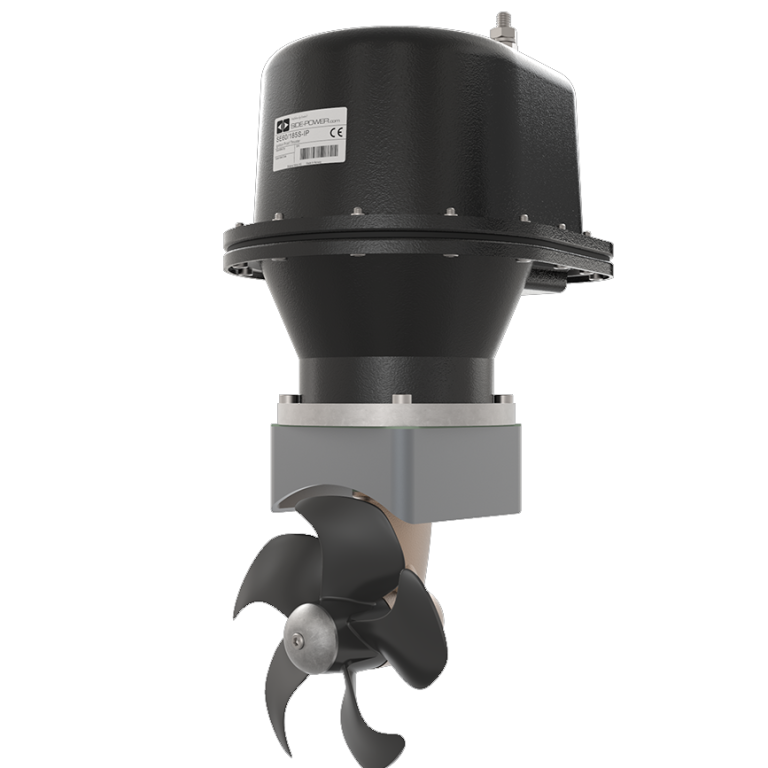 An additional advantage is that electric parts that could obtain water damage are also covered and protected, making these thrusters the ideal choice for stern thruster installations where ensuring that the thruster will always remain dry is difficult. The IP versions have all the benefits and proven reliability of our standard tunnel thrusters.
A legacy that commits

We've lived and worked with the unruly sea for a hundred years. That's why we develop important features that enables a boat to handle the sea better – that enable you to enjoy your boat, at anchor and at full speed. That is why you wanted a boat, isn't it?

Beautiful engineering

The technology in our solutions is world-class. We know, because we've developed it ourselves, just as we manufacture every solution, and follow them until their fixed to a hull, ourselves. This meticulous attention to detail is why your day out always will be better with a Sleipner aboard.

Worldwide service

We take pride in our solutions' function throughout their lifespan. So, we never really let them out of sight, even when they've left for distant shores. Our global network is there to ensure continuous optimal function. You know what you get with a Sleipner, today and tomorrow.