This is Sleipner
Sleipner is a world-renowned technology company known for its products that improve safety and comfort in boats up to 160 feet. Our solutions have long been a benchmark for the boating industry, both in the professional and leisure segments.
Today, we can confidently say that your voyage at sea will always be better with a Sleipner solution onboard. However, success doesn't happen overnight.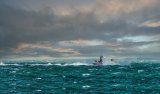 Ocean born. Tech bred.
The past
Our products result from more than a hundred years of passion for the sea, enthusiasm for the craft, continuous improvement, and old-fashioned hard work.
Sleipner started as early as 1908, and our headquarters and factory have been in Fredrikstad, Norway, since 1910. From the beginning, Sleipner mainly produced motors known for their extreme reliability for leisure and fishing vessels, and many boaters know us through tales of the sea passed down through generations. What these stories all have in common is a Sleipner installed at the boat's heart.
In the early '80s, our focus turned towards developing thruster systems. Since then, creating solutions that help boaters master the sea elements – steering, stabilization and thruster systems – has been the core of our business.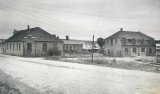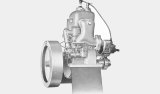 The present
Today, Sleipner Group has an annual turnover of approximately NOK 500 million. We consist of more than 170 employees shared between our headquarter in Norway and subsidiaries in Denmark, Finland, Germany, Italy, Poland, Sweden, and the United Kingdom. We also have distributors worldwide, with their network of dealers and service personnel, ensuring local support and expertise.

Part of a maritime superpower
For centuries, Norway has been one of the leading players on the world's oceans and internationally recognized in knowledge-based marine technology. The sector employs more than 110 000 people and represents more than 10 percent of Norway's GDP. Being part of this, Sleipner has unique access to research, know-how, competent people, and technology partners.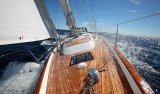 When choosing a Sleipner product, you choose a product invented, engineered, and manufactured for boaters - by boaters.
Made for boaters – by boaters
A considerable number of Sleipner's employees are dedicated boaters. We have spent a lot of time at sea, in sometimes less than ideal conditions. We have experienced and learned the absolute dependency boaters have on their vessel and equipment onboard. This, along with our substantial industry legacy, is what drives us. We strive to create solutions we desire to have in our own boats.
The quality legacy
That uncompromised level of quality is a legacy. It is part of our DNA. Since 1908, our philosophy has been to keep as much of our development and production in-house to obtain the Sleipner quality-level. In our modern manufacturing facilities, we do everything from CNC machining to the assembly of advanced electronic components. Today, we invest approximately 10 percent of our annual turnover in product development and product improvement projects. With our dedicated focus on quality and control, our factory is ISO 9001 approved by the DNV GL.
Still, equally important as any certifications, is the people who manufacture the products. All of our employees go through training to ensure absolute quality before any product leaves our assembly lines. We work hard to ensure that Sleipner remains associated with exceptional quality, also for the next 100 years to come.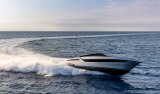 The world's finest reference list
Our focus on quality, reliability, and continuous improvement has led an overwhelming number of the world's leading boat brands to our customer list. Brands such as Azimut, Cranchi, Fairline, Ferretti, Grand Banks, Hallberg-Rassy, Nautor's Swan, Nimbus, Oyster, Pershing, Princess, San Lorenzo, Riva, Sunseeker, Viking Yachts, and Windy all represent concrete proof of the quality we deliver. Sleipner solutions are also chosen onboard pilot boats, commercial fishing vessels, navy patrol boats, passenger ferries, and more because of their supreme quality and performance. Contact us for references in the professional market.
Sustainable value creation
Without the oceans, there would be no Sleipner. Therefore, we work continuously to reduce our operations' environmental footprint and develop technologies and products that reduce a boat's overall energy consumption. To ensure that current and future generations can enjoy the ocean as we do, we support organizations and initiatives working for safety at sea and cleaner oceans.