Five benefits with PRO™ speed control
Thruster systems with speed control have been around for some time now. In this article, we explore the many benefits of a PRO™ thruster system and why it is an upgrade most boat owners should consider.
As boats continue to get larger and harbor space becomes scarcer, docking has become more challenging than ever. Thrusters have become a standard feature in most boats, as they offer invaluable assistance when maneuvering in tight spaces and adverse weather conditions. However, many boat owners find that using 100 percent of the thruster effect is unnecessary and can create unwanted noise in a quiet harbor.
Put a throttle in your thruster system
The solution is Sleipner's PRO™ thruster system with fully speed-controlled thrusters. Unlike on/off thruster systems, where you get 100 percent thrust at once, a speed-controlled system starts at a lower RPM as you throttle on. This softer acceleration creates less cavitation in the tunnel, reducing noise, and making docking in a quiet harbor a breeze.
Furthermore, the heat development in an electric motor is much less when running at reduced power, allowing for continuous usage below 50 percent effect. Sleipner's PRO™ system also includes a unique hold-function, allowing the bow and stern thrusters to keep your boat alongside the dock while you tie up.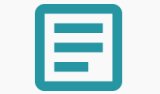 Don't run on fumes!
One of the most common problems with electric thrusters is low voltage reaching the electric motor. Sleipner's PRO™ systems are digitally controlled, monitoring essential parameters such as thruster voltage, ensuring optimal performance, and prolonging the product lifespan.
Sleipner's joystick control panels come equipped with a real-time display that offers immediate feedback to the user. This display shows crucial information such as system status, thrust level, direction, remaining runtime, and battery capacity. In addition, important user warnings and alarms are visually displayed on-screen and audibly signaled. The monitoring system also simplifies troubleshooting by providing the actual voltages on the thruster, current draw, and operating temperatures, enabling easy detection and resolution of most issues.
To achieve optimal performance and prolong the lifespan of your product, ensuring that your electrical systems provide sufficient power to the thruster system is of utmost importance.
A remote control offers additional practical functionality.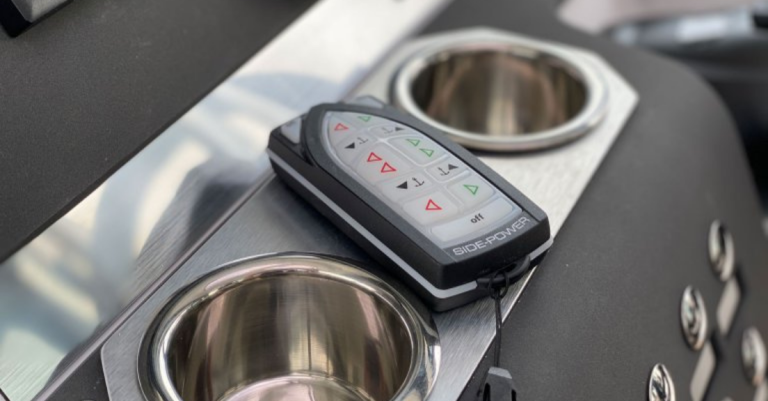 Adding a radio remote to a PRO™ thruster system provides even more benefits. For instance, when docking and utilizing the hold function to secure the boat against the dock while attaching the mooring lines, a momentary increase in thrust on the bow thruster may be necessary. This can be easily achieved by pushing the bow thruster button on the remote and activating the increased thrust setup in the user panel.
Furthermore, if you wish to disengage the hold function without accessing the fixed control panel, you can select any of the thrusters to run in the opposite direction of the hold function.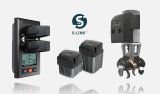 In summary, a PRO™ thruster system is an upgrade worth considering, not only for ease of docking but also for the increased resell value of your boat. Sleipner's PRO™ system is also the only one suited to interact with a joystick-based maneuvering system, making it a valuable addition to any boat.
Most standard 12/24V on/off Side-Power/Sleipner thrusters produced after 2000 can be upgraded.