Power steering for work boats
Sleipner has collaborated with boatbuilders and shipowners and designed a robust steering system with a constant running electro-hydraulic pump and valve for connecting the autopilot and joystick.
What you get
Hydraulic steering cylinder
Hydraulic helm pump
Pump unit
Joystick, up to two positions
Control unit with auto-stop
Automatic end-stop switches
Autopilot* (optional)
An adjustable auto-stop function is built into the control unit to ensure long life and high operational reliability, significantly reducing the pump and motor running time. Automatic end stops are also a vital function to reduce the load and stress on the system.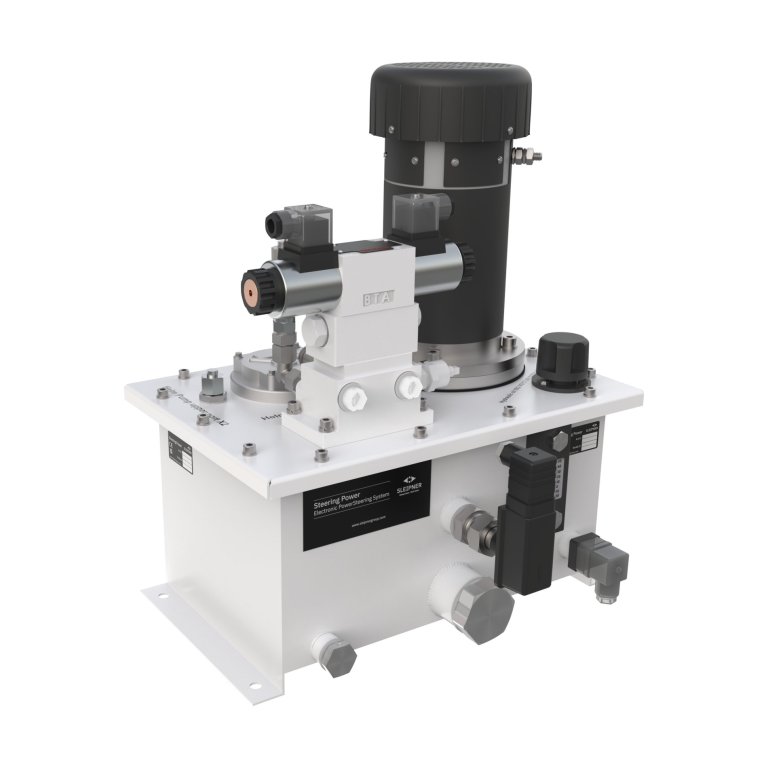 Properties
Compact oil tank with return filter, pump, valve, and electric motor
600W/24V electric motor with auto-stop function
Fits steering cylinder volume from 345cm³ to 1200cm³
Selectable pump of 7.0 liter, 4.5 liter or 3.3 liter per minute
Prepared for joystick, autopilot and manual control
No external pump is required for autopilot