DC Electric Tunnel Thrusters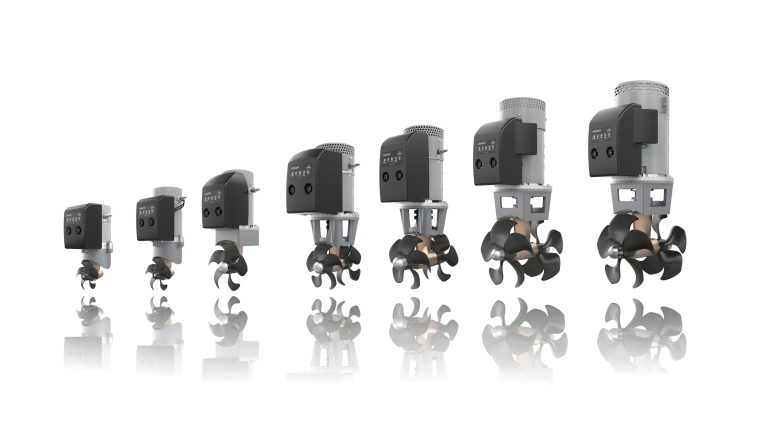 Sleipner's tunnel thrusters are the world's top-selling thrusters resulting from over 35 years of development. Over the years, our tunnel thrusters have been installed in more than 250,000 boats worldwide.

Bow and stern thruster
They are fitted either in a tunnel through the boat's bow or into a stern tunnel at the boat's stern. Available as standard version (on/off), PRO version (variable speed control), or as IP PRO version, extending from 20 kg up to 300 kg of thrust.
Sleipner's stern tunnels are designed with solid and durable fiberglass to enhance the thruster's performance and are installed effortlessly in the boat's transom. Additional cowls (sold separately) allow for installation in boats with shallow drafts or obstructions on the stern.
The electric motors, solenoids, patented IPC control system, and mechanical parts of the propulsion system are all custom designed and built - utilizing the extensive experience gained through years of leadership in the global thruster market.
Docking has never been easier
The PRO version is equipped with a DC speed control, which gives you full variable control of the thruster. Not only is the speed control more intuitive for you as a boater, but it also makes for a quieter and more relaxed maneuver. If you install a dual thruster system (bow and stern), you get the revolutionary hold-function, pinning the boat to the pier while docking.
Ignition Protected
Sleipner offers modified versions of our DC electric thrusters to provide reliable and safe thruster installations. The IP version (ignition protected) have a hermetically sealed composite housing around all electric parts. The IP versions are for use in stern and other locations that may get wet or be exposed to gasoline fumes.
An additional advantage is that electric parts that could obtain water damage are also covered and protected, making these thrusters the ideal choice for stern thruster installations where ensuring that the thruster will always remain dry is difficult. The IP versions have all the benefits and proven reliability of our standard DC electric tunnel thrusters.